Welcome to The Bristol Road Transport Collection's website.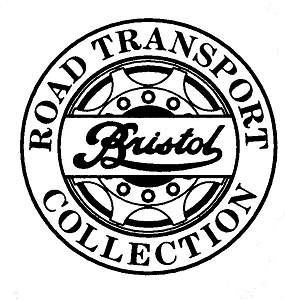 Our aim
The aim of the Bristol Road Transport Collection (BRTC) is to provide a permanent public display telling the history and development of road passenger and freight transport in the Bristol region. Specifically the Collection focuses on the Bristol Tramways Company founded by Sir George White, and its successors, both in providing public passenger transport and also in vehicle building through Bristol Commercial Vehicles.
The Collection
There are currently over 25 vehicles associated with the Collection, the majority either built or operated by the former Bristol Company. These vehicles were built between the years from 1938 to 1985, but the Collection is always seeking further appropriate additions to help illustrate the story right up to the present day. The vehicles are accompanied by archive material.
Public access and partnership
A small display of vehicles from the Collection was included within the Bristol Aero Collection's Museum at Kemble Airfield, near Cirencester where the Museum also has a Bristol Tram and displays depicting the history of the related Bristol Aeroplane Company. Following a reorganisation of the museum there is unfortunately no longer room for the vehicle display which is currently not accessible to the general public.
The BRTC also promotes events such as the Bristol Harbourside Rally where members of the public can both see and ride on vehicles. Partnership is key to this, and the Collection works closely with other bodies, both in the public and private sector as well as Museums and other individuals and private collections where co-operation furthers the aims of education and awareness of the story.
The future
The Bristol Road Transport Collection is a Company Limited by Guarantee, which is currently seeking charitable status. The aim is that the core collection of vehicles and archive material will then transfer into the ownership of the charity.
The Collection is actively seeking a sustainable, secure long-term exhibition facility in the Bristol region where a selection of both vehicles and display material can be shown to the public. The Collection is also keen to establish joint working with other heritage attractions where links using Bristol Buses can enable people of all ages to experience the transport of yesteryear. There is also a need to provide a facility where not only restoration and conservation can take place, but also giving young people the opportunities to learn the skills involved.
click here to contact the Bristol Road Transport Collection
---
| | |
| --- | --- |
| Internet services and technical support by: | |